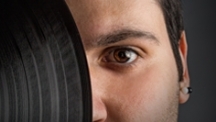 Alfonso Montella, aka Radio Killah, was born in Torre Del Greco, in the province of Napoli, in June 1987, although the age of six years he moved and lived in the province of Ancona in the Marche.
Always a lover of techno music and allied genres, enters the world of hardcore scene at age 13 years, participating in his first event: 's "Extreme".

The charm of music and determination led him to begin a long road music and you give birth to its first console ...

From there begins to be hours and hours in the attic to try, after a few months he decided to begin producing up to 2006 even where for various reasons, it takes a long pause, in 2011 will be set to work and promises them: "No one will stop me!" we'll see what comes out.