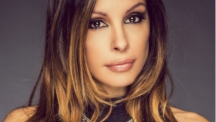 AniMe is the leading Hardcore female icon from Italy.
Her tracks are massive bombs, characterised by mighty sounds and unique
vocals and her music has became such a big inspiration for many
producers.
Thanks to the winning combination of potent music with magnetic charism
on stage, she gained huge popularity, building a solid fan base all over the
world and confirming herself as an undisputed power of the Hardcore
movement.
She is a volcano of new ideas and has been working very hard, releasing
every year a large number of tracks and videos.
In February 2014 she started a monthly podcast called ABSOLUTE MIX,
which has became very popular, especially in USA and in January 2016
she released her first solo Album, EXTERMINATE, a great success which
is still smashing dance floors in this year's summer season.
AniMe already performed all around Europe, Mexico, Australia, Chile,
Japan, Russia, Canada and at the best Festivals of the scene.